I still cannot believe that I'll be visiting the prestigious School of Oriental and African Studies of the University of London soon.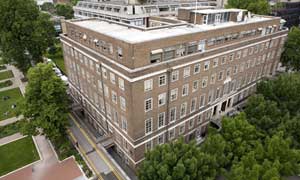 It is my dream destination ever since I attended the lecture of its luminous Dean, 
Dr. Stephen Chan
who is considered as one of the best public intellectuals in Britain on March 10, 2012 at the University of Kent, Canterbury UK.
So imagine my shock when I received the notification that I will be presenting a paper in this workshop at the SOAS along side international scholars on December 17-19, 2012:
Catachreses?
'Gender', 'Religion', and 'Postcoloniality'
The intimate bonds between colonial scholarship, European colonialism, and the discursive production and employment of 'religion' have by now been well charted as have the alternately fruitful and vexed exchanges between feminist, gender-critical, and postcolonial bodies of theory. It is curious, therefore, that there has been so sparse an engagement in the field of Religion and Gender (R&G) concerning the potential intersections between its eponymous objects of study and the constellation of concepts marked as and by 'postcoloniality'. Even a cursory review of literature in the field in the last decade reveals a startling absence of sustained reflection by R&G scholars on the implications that postcolonial theory might have for their theorizations of gendered practices, identifications, and discourses within religious traditions, or of the ways in which the field itself might require reformulation and revision in light of the compelling epistemological and ontological challenges posed to metropolitan academia by a variety of postcolonialisms. Also worthy of note is the parallel lack of direct attention in postcolonial literature to the assertion of, or resistance to the imposition of 'religious' identities in response to colonial valuations of culture, communal identity, and social formations. Under the rubric of 'postsecularism', considerations of the overlooked relationship between gender and religion are only now beginning to garner attention, as postcolonial scholars have started to attend more forcefully to the ways that religious affiliation provides rich contexts within which women are able articulate political imaginaries that are consciously resistant to secular-liberalist and feminist frameworks of organising. There is as yet, however, little analysis of the possible formulations of masculinity that are enabled, prevented, or dissimulated via the conjunction of 'religion' and 'postcoloniality'. Furthermore, little attention has been paid to the imperative question as to how 'postcoloniality' challenges, criticizes and moves forward discussions initiated by queer theory in relation to religion.
I like to believe that all the years I spent doing church work  since I was 10 years old back in my home province Negros and 16 years of formal philosophical and theological studies had led me  to this part of my journey.  I am counting the months till Iam in London again.  Dreams do come true.  Thank you, EWA for giving me a space and a voice, even though I know it can be strange sometimes:)